Text &Illustrations: Magdalena Kilarska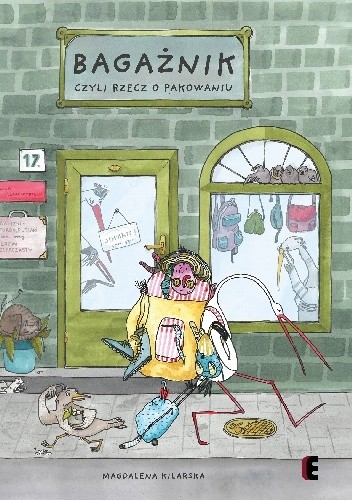 6+
56 pages
Hardcover
24 x 30,5 cm
(Ezop)
English translation sample available
Have you ever wiped with a T-shirt on the beach? Or, march in the rain covered with a plastic trash bag?
Or maybe you had to brush your teeth with your finger and a borrowed toothpaste?
It's very important to be well prepared for a trip because not all things can be replaced or borrowed.
Here is the book that will help you pack yourself for every journey – to the mountains, the sea, a school thrip, capming or kayaking.
Relax… Antoni Stork and Mr. O!ctopus will take care of your luggage!
Watch the booktrailer:
https://www.facebook.com/127374127274559/videos/393574541509191/?v=393574541509191