Text: Przemysław Wechterowicz
Illustrations: Kasia Walentynowicz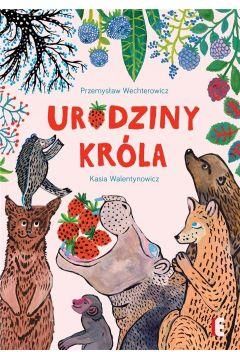 3+
20 pages
Hardcover
17,6 x 25 cm
(Ezop)
Rights sold: France
English translation available
There is commotion in the jungle!
The king is celebrating his birthday, and all the animals are preparing gifts and surprises for him.
All the animals live in friendship and harmony.  They rush to the party from all sides and bring a lot of sweets for the lion, who resembles a fluffy kitten rather than a formidable ruler.
When guests arrive, there is an unexpected twist of the plot…