Text: Małgorzata Kwapińska, Agnieszka Zimnowodzka
Illustrations: Małgorzata Kwapińska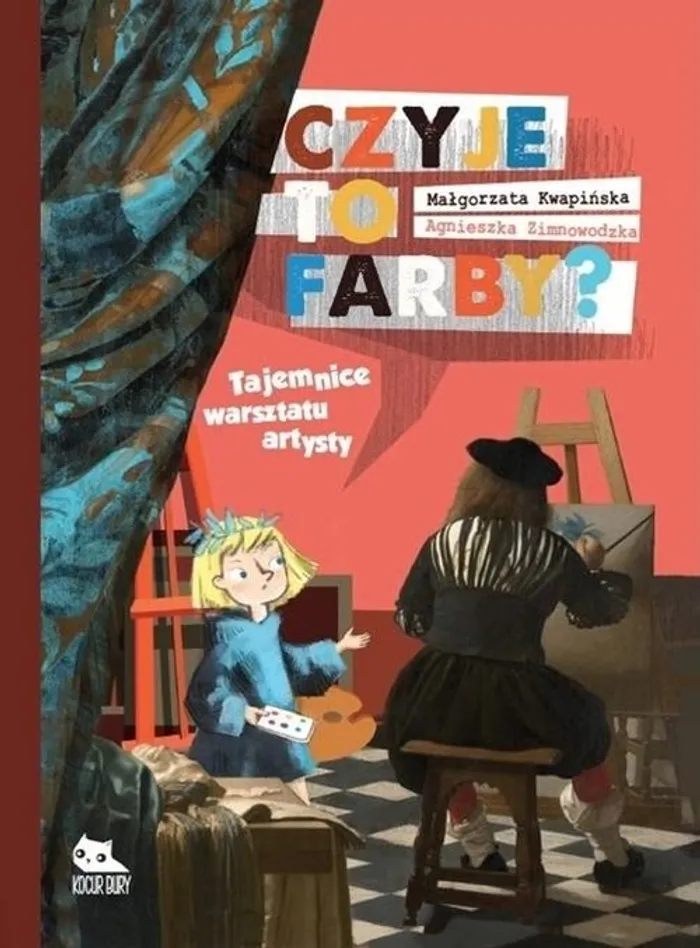 6+
80 pages
Hardcover
25 x 32,5 cm
(Kocur Bury)
English  translation sample available
This is an extraordinary compendium of artistic knowledge.  In a friendly way it introduces the young readers into the fascinating world of paints over the centuries, revealing to them the secrets of various painting techniques and styles, most characteristic of individual eras.
A little girl who guides us through eight chapters, sometimes visits the painter's studio, observing his work, and sometimes becomes part of the picture. She also tries to paint herself. She talks to the readers, stimulating them to receive actively the transmitted content. She asks questions, explains terms in the field of painting techniques and art history. It all makes children feel that they and the protagonist are traveling through the pages of history.
And there is a lot to discover! Children will have the opportunity to see what watercolor, tempera, fresco, oil painting, pastel, acrylic, collage are. In addition, they will meet great artists.
Se also Activity book: