Justyn Text:  Justyna Bednarek

Illustrations: Daniel de Latour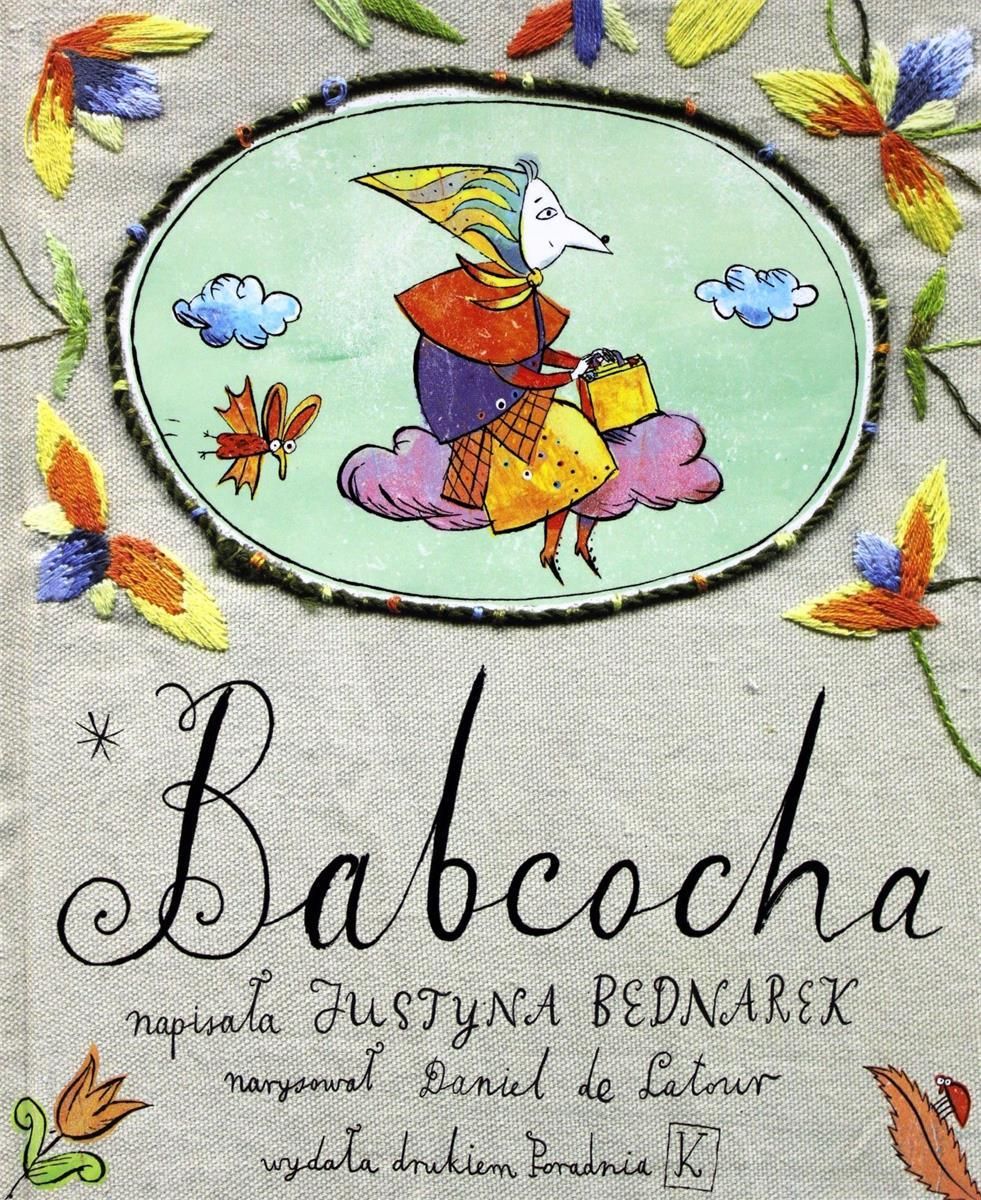 6+
128 pages
Hardcover
17 x 21 cm
(Poradnia K)
Rights sold: Italy
Nomination for The Book of the Year Award by the Polish Section of IBBY, 2018
White Ravens 2019
They say the wind blows wherever it wants, but it is from hihigh-pressureo to low-pressure zones.
And because in the Podunk village, between Crooked, Horsy and Dudney, there was a cute low-pressure zone, one day the wind blew Babcocha there.
Granny was a witch – with a huge nose, a small bob and a suitcase full of magic liniments. But she wasn't blown to Podunk on a broom or an umbrella, as it usually happens. She flew clutching a huge hail cloud, which carried her first over the seas, mountains, forests and cities, and finally stopped over an old nut tree growing next to an abandoned Podunk cottage. Grannywitch assessed the place from above, she decided that she liked it and then pulled at the ends of the cloud-like reins and said: "Whoa, we are landing!"
Babcocha can do anything: turn back time, turn acorns into golden ducats, and yourself – into a fly. Thanks to her Bernadetta – a girl with braids – travels on the cloud, gets a chocolate rabbit, howls like a wolf and finds someone she wanted to find.
Other residents of Podunk village: the mayor, the miller and the salesman, who use to spend time talking and drinking raspberry juice for adults, are also changing thanks to the presence of Babcocha and the Nut bogie which the Grannywitch had pulled on the ear from a nutshell.
Babcocha does whatever she wants and in her way. She is capable of anything because she can do magic.
To save a frog's life, to fix a raven's wing, to make a spider patch up a cloud.